About NW LA CTA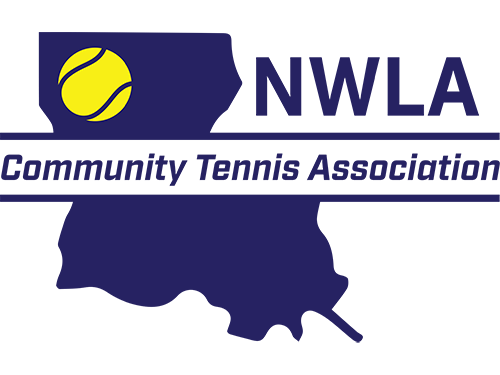 The purpose of the Northwest Louisiana CTA is to make a positive impact by providing support and resources in the development of tennis programs, leagues, and facilities as a healthy lifetime sport in Northwest Louisiana to all demographics and skill levels, and to offer scholarships to junior players and charitable assistance to tennis players in need within our locality. The NWLACTA will cooperate with the USTA and other associations and programs in the pursuit of these aims.
•
About our organization
•
2023 Officers
•
Bylaws
•
Minutes
•
Committees
•
Sign up as a Volunteer
•
Outreach and Special Programs
---
About our Organization
What is a CTA? 
CTA is any geographically defined, not for profit, volunteer tennis organization that supports and provides programs which pulls the community together by promoting and developing the growth of tennis.
Who are our members?
All USTA members are automatically grandfathered into the organization.  Also, any tennis enthusiast who is willing to devote time and energy and who will bring constructive ideas and suggestions is welcome to be a part of any or all CTA meetings.  Meetings are held on the first Wednesday of each month at 12:00pm at Pierremont Oaks Tennis Club.
What are our goals?
Acquire grants from LTA, STA and USTA to fund programs.
Let local players know who we are and why we exist.
Improve media relations and media coverage.
Host annual workshop to certify officials for tournaments.
Support and sponsor the city tournaments.
Financially assist USA Adult League teams when they advance to Sectionals,  Regionals and beyond.
Support local Juniors who are in need of financial assistance and sponsor Junior Novice Circuit.
To eventually bring all local events and leagues under one umbrella to increase services and possibly reduce member costs.
To promote and build the game of tennis in the Northwest Louisiana area.
Promote USTA membership.
2023 BOARD AND OFFICERS
Joey Lawler, Past President
Brian Bernard, President
Stephanie Bass, Executive Vice President
Pam Haley, Secretary
Steve Craig, Treasurer
Albert Hardison, Executive Board Member at Large

Facility Board Members:
Chris Dudley, Querbes Tennis Center
Todd Killen, Bossier Tennis Center
Ken Myers, Cockrell Tennis Center
Jill Zimmer, Southern Hills Tennis Center
Grady Wilson, Pierremont Oaks Tennis Center
Willie Paz, Natchitoches Tennis Center
Matt "Buddha" Coerver, Southern Trace Country Club

At-Large Board Members:
Philip Campbell
Toni Gooden
Rhonda Rubben
Ron Stamps
Brian Furqueron
Coordinators:
Tammie Harris – Mixed
(318) 426-6327
tmeredith1@comcast.net

Tad Peters – Mens Spring and Mens Combo
(318) 465-7355
tadpeters0826@gmail.com
Rhonda Rubben – Womens Spring and Combo
(318) 423-3259
rrubben8@gmail.com
Kirita Windham – Tri Level
(318) 560-1206
kfwindham@gmail.com  
Rhonda Terracciano – Flex
(318) 347-8052
rhondaterra@gmail.com    
Kaye Cochran, Community Coordinator
Kirita Windham, Community Coordinator
Louisiana Tennis Association Officers (local members):
Grady Wilson, President
Brian Bernard, North LA Representative
Grady Wilson, Vice President
John Liles, Past President
Philip Campbell, Past President
Jay Boyd, Past President
Bob Patterson, Past Representative
 
Committees
ADULT LEAGUE COMMITTEE
Local League Council Chair, League Coordinators as co-chairman, various players on committee
PURPOSE:
Promotes tennis participation in all adult categories.
GOALS:
• Supports competitive programs for all players, collaborating with other local areas and organizations to maximize participation.
• Supports recreational tennis opportunities for adults beginning in tennis young adults. Assist these players merging into league play.
FUNCTIONS:
• Captain Appreciation and Recognition
• Works with local State Tournaments Committee, League Council
• Meets quarterly
• Works with local coordinators for USTA Leagues
AWARDS COMMITTEE
Board Member, Chairman and volunteers from various clubs and regions within our local tennis community
PURPOSE:
To recognize and honor those individuals and organizations who have made significant contributions within local tennis community.
GOALS:
• Reach out to increase the number of nominations from our local community for potential awardees through the LTA Awards.
• Work with Media/Communication Committee to recognize tennis enthusiasts, volunteers and players for their contributions to the game of tennis throughout the year.
FUNCTIONS:
• Request nomination ideas from board, pro's, and coordinators 2 months prior to deadline
• Contact persons recommended and gave information for them to complete online
• Offer to assist in application and/or review as needed
• Follow up to ensure they had submitted
• Report to board on final applicants
COMMUNITY PARTNER/SPONSOR COMMITTEE
Vice President as Chairman, Executive & Board, and various volunteers
PURPOSE:
To seek out and obtain area persons and businesses as Community Partners annually to assist in the support of the local CTA and programs.
Link is available here.
GOALS:
To raise funds annually to assist in support of local tennis programs
FUNCTIONS:
• Reach out to local contacts and solicit to become a Community Partner
• Obtain agreement and funds
• Follow up with a thank you and make sure they are noted throughout the year via website, FB posts,
banners, etc.

NWLA CTA ANNUAL "Bill Oliver Memorial" TENNIS TOURNAMENT COMMITTEE
Board Member, Chairman and Volunteer as Co-Chairman, and various volunteers
PURPOSE:
Annual Tennis Tournament hosted by the CTA
GOALS:
To kick off the tennis season with a player tournament that will also assist in support of local junior and adult tennis programs
FUNCTIONS:
• Encourage all friends and tennis players you know to participate in the tournament
• Assist in promotion via website, FB posts, Instagram, word of mouth, flyers, banners, etc.
• Assist in the setup, working during, and cleanup of the tournament
• Assist in collection of "Hit For Prizes" and other giveaways to the players for the tournament
FINANCE/BUDGET/STRATEGIC COMMITTEE (Executive Board)
Budget Committee Purpose:
• To review the finances quarterly comparing to the budget
• Prepare the annual budget, research opportunities for increased growth
• Reviews and evaluates annual budget request from the committee Chairpersons and administrative staff
• Monitor financial transactions and accounting methods; and ensuring compliance with applicable
internal and external reporting requirements.

Strategic Planning Committee:
• Evaluates long term goals and in accordance with the mission prepares an annual Strategic Plan for approval by the Executive Committee.
• The Strategic Plan articulates the CTA vision, major goals, strategic priorities and action plans.
• If approved by the Executive Committee, the Strategic Planning Committee will monitor progress
toward meeting the stated goals and recommend changes as priorities change.
GRANTS & OUTREACH/SPECIAL PROGRAMS COMMITTEE
Current or Past Board Member, Chairman and Board member Co Chairman, Community Coordinators members and volunteers
PURPOSE:
To raise funds and have programs for underserved, diversity, and adaptive junior and adult programs
GOALS AND FUNCTION:
• Identify program and set up program parameters
• Establish Budget
• Research and write USTA or STA Foundation Grants and/or seek sponsorships for additional funds for
the programs
• Obtain facility and/or Pro and tennis staff and other staff to oversee and work the program
• Oversee, disburse, and monitor spending to ensure remains within grant or sponsor requirements
• End of Grant Report work

MARKETING AND SOCIAL MEDIA COMMITTEE
Vice President as Chairman, Executive & Board, and various volunteers
PURPOSE:
To promote all tennis-related events and news via Website, email blasts, Facebook and Instagram accounts.
GOALS:
To build, maintain, and market all social media sites; to create a calendar of events that we will use to promote activities in future years
FUNCTIONS:
• Will collaborate with other committees to coordinate marketing efforts for all.
• Will promote engagement and interaction on our social media sites by encouraging the local tennis
community to submit and share their achievements.
• Will create posters, flyers, and will distribute and post to all social media sites and facilities.
• Will follow and review on Facebook, Instagram, websites, all other venues of similar nature, LTA,
USTA, to ensure our tennis community has the latest information
Website Technician within Marketing/Social Media Committee
PURPOSE OF POSITION:
Provide technical support for development and maintenance of CTA website Major Functions, Responsibilities,
DUTIES:
• In direct coordination with CTA principal officers, player-oriented program administrators, and committee chairmen, designs, develops and updates CTA website
• Establishes periodic interviews with CTA personnel to obtain guidance for designing and improving the website; provides opportunity to recommend improvements on the website.
• Establishes schedule and procedures for updating website information including identifying specific content and update responsibilities of the various CTA organizational elements
• Implements BOD approved website design, design improvements, and updates website
NOMINATIONS COMMITTEE
Past President Chairman and/or Board member at large as Co-Chairman and volunteer
PURPOSE:
• To review applications for Board membership,
• Solicit and Interview applicants and inform them of membership requirements
• Nominate qualified applicants to serve on the Board of Directors and as Officers in accordance with the
Bylaws.
GOALS:
• To make high quality recommendations for filling vacancies based on needs that represent the diverse activities, cultural groups, and geographic locations of tennis activities.
JUNIOR TEAM TENNIS COMMITTEE & GRASS ROOTS SUBCOMMITTEE
Pro Board members as chairman and as co-chairman. Board Member at Large and Coordinators to serve on committee
JUNIOR "Grassroots" PROGRAM SUB-COMMITTEE
(work with facilities to identify, set up programming, and support for beginning level junior programs)
PURPOSE/GOAL/FUNCTION:
• Liaison between USTA, STA, LTA and CTA to communicate current programs, as well as assist, support, and help implement in developing new junior leagues and initiatives
• Works to grow and develop the local Junior Team Tennis (JTT) program.
• Supports local Area League Coordinators with Team Challenges and other programs offered to juniors
• Assist and supports all local junior tournaments
STATE TOURNAMENT COMMITTEE
Vice President chairman and President or Exec Board member @ large as co-chairman. Various volunteers and Tournament Chair to serve on committee.
PURPOSE: Works with LTA and Pros to oversee and run all tournaments with the Shreveport/Bossier area
MAJOR FUNCTIONS, RESPONSIBILITIES, DUTIES:
• Assist in the bidding of the tournaments every 2 to 3 years
• Assist with the Finance Committee on the oversight of the budget and works with the LTA and Tournament Chair and all pros and facilities of the tournament
• Secures the contracts for the hotels for the tournament
• Player Gifts ideas to present to the board for tournaments
• Assist the Tournament Chair with any set up work at the host facility before the tournament
• Assist the Tournament Chair with any "extras" that are being provided for the tournament
• Assist in the request of additional funds from the Sports Commission for state tournaments
VOLUNTEER COMMITTEE
Board Member and Volunteer to serve as Co-Chairman and local tennis community volunteers
PURPOSE, MAJOR FUNCTIONS, RESPONSIBILITIES, DUTIES:
• Oversees and manages recruitment, lists, retention, and training of volunteers
• Works with facilities "Courtside Connection" group and "BLT" group on events
• Develops and maintains list of all CTA volunteers seeking to place volunteers where they are interested in serving
• Sends out emails, texts, personal invitations for recruitment of volunteers as projects and needs arise
Volunteer Form